"Fueled by fans, dubbed 'cosmicnauts,' CJB pushes far beyond the parameters of a typical jam band and into cosmic territory." - Sound Waves
"...an emphatic and glorious slice of some serious badassery..." - Live For Live Music
"The region's top Grateful Dead tribute band" - JamFam Productions
 "an Asbury Park-based sensation... stars of the Jersey Shore..." - Asbury Park Press
 "Cosmic Jerry Band takes us to outer space... one of the grooviest Dead tribute acts around... filled with guitar shredding you can't miss!" - Garcia's at The Capitol Theatre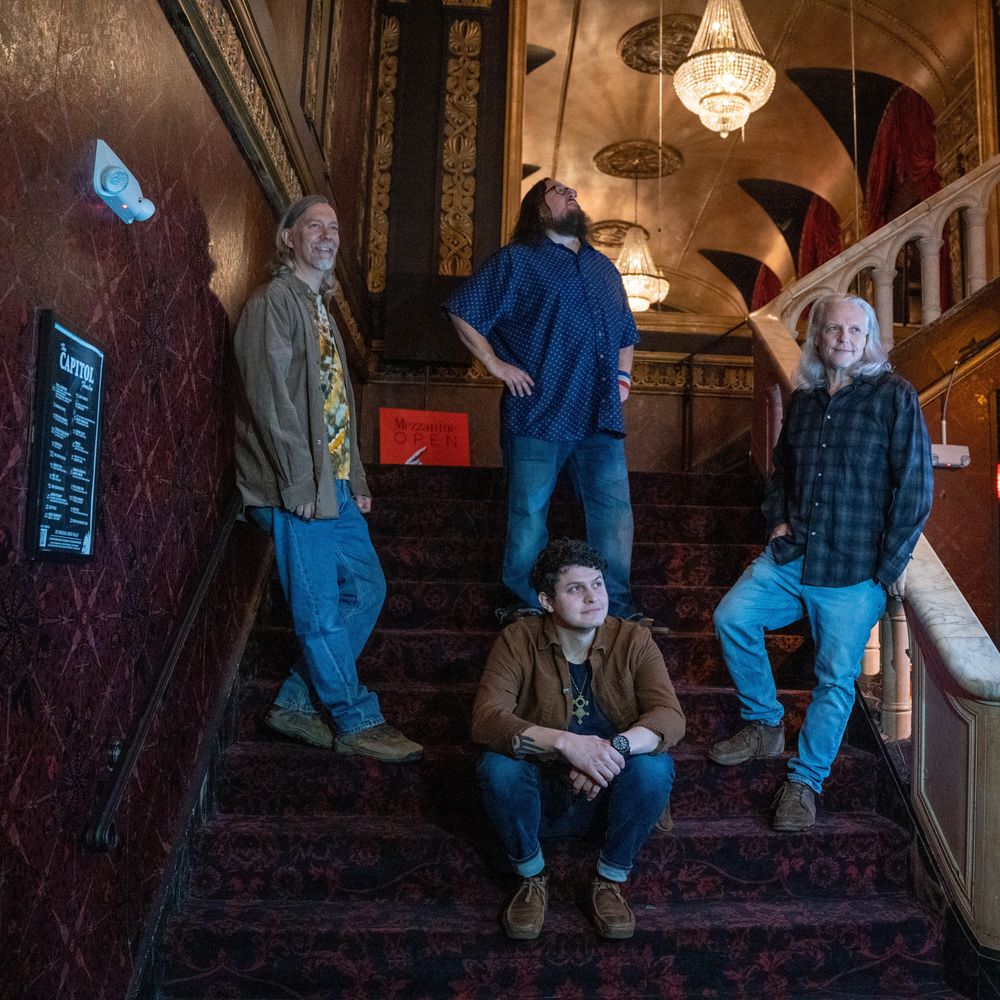 COSMIC JERRY BAND
Cosmic Jerry Band is a high-energy Grateful Dead inspired quartet comprised of Ty Mares on guitar/vocals, John "Jelly Roll" Nemeth on bass/vocals, Billy Siegel on keys/vocals, and Dan Donovan on drums/percussion. They blend decades' worth of experience with a passion for present-moment jam and a "no limits" approach to playing, embracing the "cosmic" element at the heart of their project.
CJB members have shared the stage with musicians from such notable acts as Jerry Garcia Band, Talking Heads, RatDog, Hot Tuna, Parliament Funkadelic, The Fugees, Jefferson Starship, Spin Doctors, Dramarama, Dark Star Orchestra, New Riders of the Purple Sage, KC and The Sunshine Band, and The John Kadlecik Band.
While drawing from the catalog of the Grateful Dead and all incarnations of Jerry Garcia's solo projects, plus gems from such bands as Phish, The Velvet Underground, Talking Heads, and more, CJB has become known for their unique setlists. When Cosmic Jerry Band hits the stage, vibrations rise, faces melt, and minds are blown, as what transpires is truly cosmic.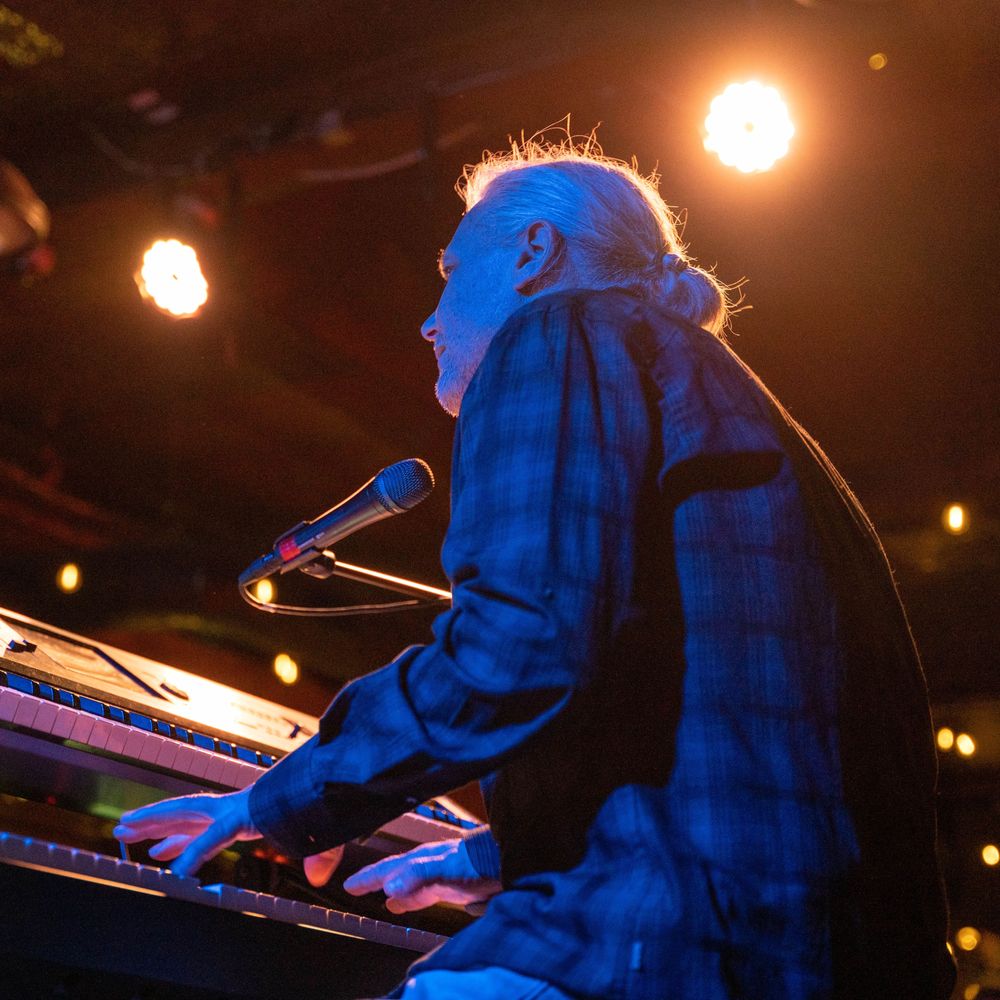 Billy SIEGEL
keys, vocals
Siegel, whom Mares has endearingly called "the Brent to my Jerry," began his journey in music as a trumpeter.
Today he is beloved to the jam world as a wizard on keys, with an extraordinary stage resume that includes Bouncing Balls, Whirling Dervishes, Everlounge, Dramarama (famous for "Anything, Anything") and Splintered Sunlight, among various other acts. His arrangement of Whirling Dervishes' "You're a Mean One, Mr. Grinch," for which he also contributed keys/horns, garnered huge commercial success in the early '90s.
Siegel takes inspiration from Chuck Leavell (Allman Brothers, Rolling Stones, Eric Clapton, etc.) and Brent Mydland.
These influences are evident in every CJB performance, as Siegel's enchanting solos are given as much reverence as Mares' Jerry licks. The two are a melodic match made in heaven when sharing the stage. Siegel transforms every piece of music into a work of art, whether he's kicking back on a blues shuffle, belting out an emotional ballad, or getting wonderfully weird in the realm of psychedelia.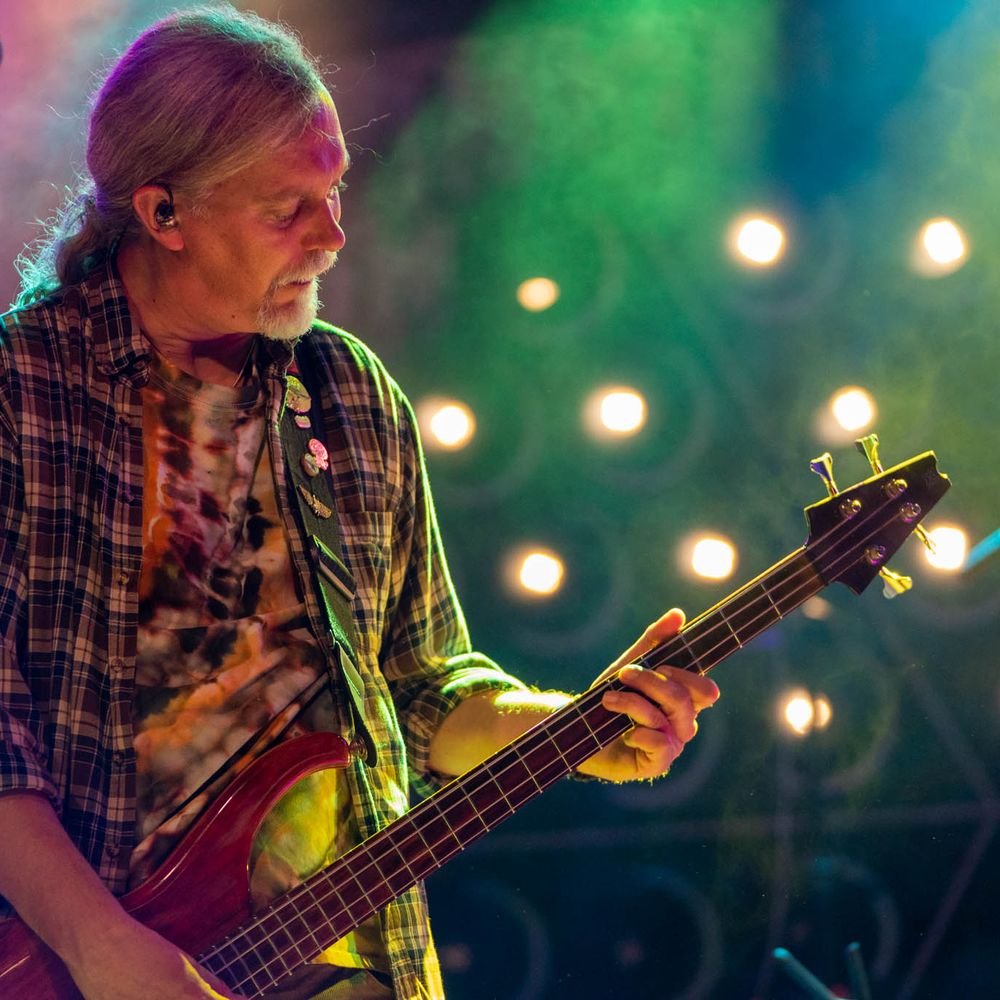 John "Jelly Roll" Nemeth
bass, vocals
Nemeth is the mastermind who, in 2016, set out to find a Ronnie Tutt or David Kemper. The cosmos responded with drummer Dan Donovan, and the rest is history.
Citing his older brothers as his musical influences, Nemeth grew up on the music of the '70s and immersed himself in the tour scene early on, naming Jerry Garcia, Phil Lesh, Los Lobos, and Ween as his biggest inspirations.
In addition to holding down the groove with the funkiest bass lines, Nemeth's raspy vocals lend themselves to classic Bobby tunes as well as those by icons like Lou Reed and Bob Dylan.
When not performing with CJB, Nemeth can be found performing with his son Joshua in a duo fittingly called Father & Son, featuring a mix of eclectic covers and Joshua Nemeth originals.